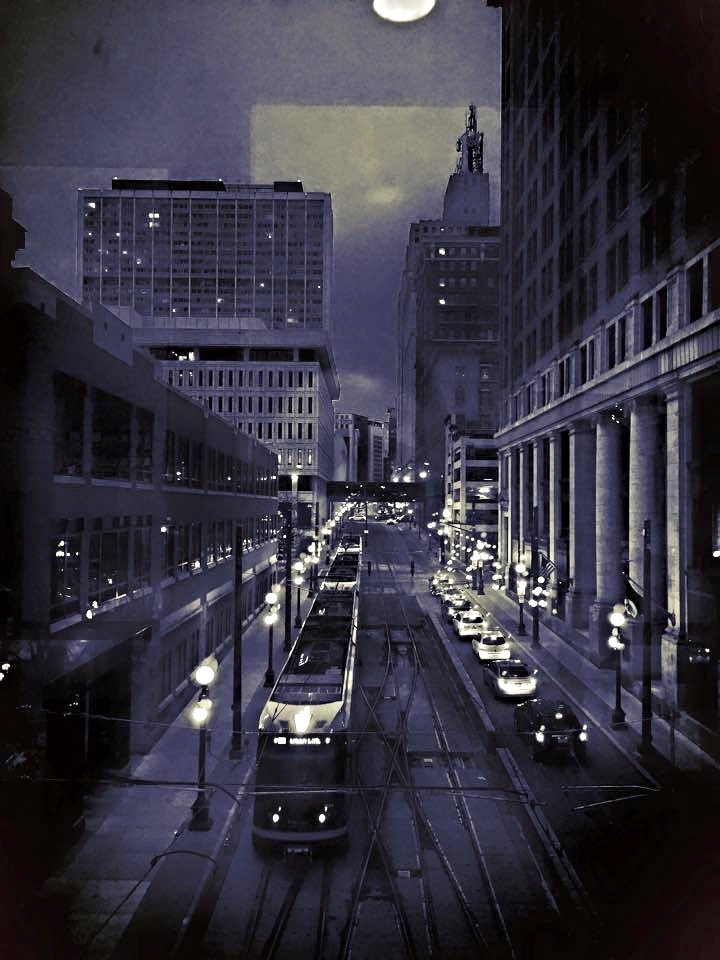 Eric Vance Walton is an acclaimed American poet, novelist, and blogger (click here to read his blog.) Eric won a 2005 Thurber Treat Prize for his fable The Heiress and the Pea. Eric's poetry, essays, and short stories have been published widely in literary journals, magazines, and he has authored eight books.
He has studied at the Loft Literary Center in Minneapolis where his focus was fiction, self-publishing, and poetry. He has also attended numerous writing workshops including a short fiction course taught by C. Michael Curtis, editor of The Atlantic Magazine. He also has appeared on local Twin Cities CBS affiliate, WCCO television to promote his children's books.
The author's most recent dystopian novel, Alarm Clock Dawn currently has a 4.9 (out of 5) star rating on Amazon.com and is the first in a trilogy of novels. Book two in the series, Truth Is Stranger is set for a 2020 release date. The third novel, Dream No More, will be published the following year. Please click on the Fiction page of this site to discover more.
In 2017 Eric co-founded HardFork Entertainment Inc. with Cannes Lion award winning film director Doug Karr. They are currently working on suite of sci-fi dystopian entertainment offerings with cryptocurrency central to their theme.
Eric has practiced meditation since the early nineties and experienced so many positive benefits he decided to teach others. He teaches meditation (one-on-one and group classes are available) using his book The Perfect Pause, Meditating Your Way to the Ultimate You as curriculum. Please visit the meditation page of this site for more information.
Alarm Clock Dawn, Eric's debut novel, was the book that truly launched his career as an author. The idea for the story came to him in 2004 but it took another nine years before the first draft was done. The novel revolves around a society so blinded by greed and so enamored by technology that nothing else matters. Alarm Clock Dawn deals not only with the catastrophic environmental impact of this unbalanced society but also the heavy psychological price of regret. The protagonist, Adam Harkin, finds himself in a race against time to find a way to save himself and his people before the planet is pillaged and polluted so severely that can it no longer support life.
Truth Is Stranger is the much anticipated second novel of the Alarm Clock Dawn trilogy and will be published in late 2017. The third and final novel in the Alarm Clock Dawn trilogy, Dream No More will be published the following year.
Non-Fiction
The Perfect Pause: Meditating Your Way to the Ultimate You
Leon Logothetis (of the Kindness Diaries on Netflix) declares, "There is a new world being built, person by person, instead of brick by brick. This world is comprised of kindness, wisdom, gratitude, and love. Read this book carefully and become one of its lucky inhabitants."
Science is now proving what sages have said for millennia...meditation is the key to greater health, well-being and happiness. In The Perfect Pause Eric shares lessons learned from twenty-three years of meditation practice and teaching to allow you to easily integrate meditation and mindfulness into your life. The book will provide you the with the tools necessary to design a simple yet effective meditation practice that suits your schedule and your hectic life. A notes section is included after each chapter that allows you to track your progress and begin to experience the benefits of meditation right away.
Meditation
I discovered the power of meditation in my early twenties when it helped me to heal from debilitating anxiety and depression. At my worst, it was a daily struggle to leave the house for fear of panic attacks. After a few months of dedicated practice, meditation began to literally heal me from the inside out. This transformational experience made me a believer in the benefits of a regular meditation practice.
After taking a three year course in advanced meditation I spent the following twenty years honing my practice. I led my first large group meditation class in 2011 and it proved to be as transformative for me as the practice itself. I now teach meditation on a regular basis in the Twin Cities area.
I offer personalized sessions to include private meditation sessions via FaceTime and Skype. I will also visit your organization to lead sessions of up to 100 participants basic meditation techniques to greatly reduce stress, improve general well-being, mood, and enhance employee focus and performance.
My ultimate goal is to eventually create a foundation that will introduce meditation into public school curriculum.
Email me at: ericvancewalton@gmail.com for more information, please include, "Meditation" in the email subject line.
Poetry
Poetry was the path that began Eric's writing career. In the early nineties his first published poem, German Village appeared in the German Village Gazette newspaper in his hometown of Columbus, Ohio. Eric's poetry has since been published widely in literary journals, magazines, and in book form.
bespoke poetry
Eric will collaborate with you one-on-one to craft a custom poem, a gift that will be remembered always. Ideal for weddings, birthdays, graduations, anniversaries, or any special occasion. The final product is printed on parchment and can be matted, suitable for framing. The cost for this service is $125.00. If interested, email Eric at: ericvancewalton@gmail.com, with "Bespoke Poetry" in the subject, for more information.
Poetry Chapbook Series

Poetry and visual artistic expression combine masterfully in the poetry chapbook series. Each series, handmade by artist Kristi Casey, is a limited print run of never more than 100 copies. Each book is autographed, numbered, and is comprised of 20 (or more) of Eric's original poems. These chapbooks are truly works of art. They are produced only a few times per year and are typically announced exclusively to his readers via Facebook, Twitter, and to his email newsletter subscribers.